Corwen House Surgery
19 Market Place, Penygroes, Gwynedd, LL54 6NN
Current time is 01:41 - Sorry, we're closed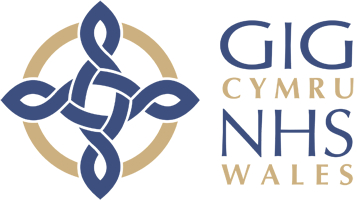 Telephone: 01286 880336
Fax: 01286 889110
Out of Hours: 111
Latest News (click title to open):
Covid Vaccine Update
We've now protected almost half a million North Wales residents with a first dose, while 338,018 have been fully vaccinated.
Take up is currently at least 80 per cent in all age groups above the age of 40 and we are making steady progress in providing first doses to those aged 30-39 (currently 62 per cent take up) and those aged 18-29 (currently 71 per cent take up)
We want take up to be as high as possible, but are aiming for at least 75 per cent in each eligible age group, in order to achieve a level of community protection which will help us eventually return to normal life.
To achieve this minimum target, we need to provide a first dose to an additional 10,173 people aged 30-39 and 8,609 people aged 18-29.
In the coming week we will be writing to approximately 80,000 people who have not received a first dose. This will include those who have previously told us that they do not wish to be vaccinated. We hope that some of these people have changed their mind, because of the new threat posed by the Delta variant.
We are also using adverts on social media, radio and the local press to encourage people to come forward.
Vaccine protection against the Delta variant
According to latest data from Public Health England, a single dose of the COVID-19 vaccine reduces a person's chances of catching coronavirus and needing hospital treatment by about 75 per cent, even with Delta circulating.
And among people who had received the recommended two doses, the chances of catching and being hospitalised by coronavirus was reduced by more than 90 per cent.
How to book your appointment
Our online booking service has made it easier than ever to book a first or second dose appointment at a convenient date, time and location.
In the last week alone, more than 108,000 people have visited the service.
Vaccination clinics are being held in locations across North Wales and by the end of this week, we will have added appointments available until August.
In recent weeks we have significantly increased the speed at which we are administering second doses, in response to the threat posed by the Delta variant.
Please remember, if a minimum of eight weeks have passed since you had your first dose of either the Pfizer or AstraZeneca vaccine, you can book a second dose appointment for the same brand vaccine using our online booking service.
Already have a second dose appointment booked and wish to bring it forward using our online booking service? There is no need to contact us to cancel your original appointment – our records will automatically update.
If you cannot access the internet to book online, please phone our COVID-19 Vaccination Contact Centre on 03000 840004. The lines can be very busy, so please be patient.
Worried about having the vaccine?
If you have any concerns about receiving the vaccine, please book and attend your appointment, so we can take the time to discuss them with you, before you decide whether to go ahead.
Please join us on the North Wales Live Facebook page this Thursday at 17:30, where a panel of our staff will address common concerns about the COVID-19 vaccine with Local Democracy Reporter, Jez Hemming.
Remember, you can also find trusted, up to date information on the COVID-19 vaccine on the Public Health Wales website.
Vaccination venue changes
Over the coming weeks a number of changes will be made to vaccination venues.
The changes outlined below will be reflected on our online booking service in due course and will not affect the speed of our vaccine rollout.
We owe a huge debt of gratitude to the range of partners who have demonstrated such great flexibility and generosity to enable us to protect so many people, so quickly.
West Area
During the week commencing July 5th, we will vacate the Mass Vaccination Centre at Ysbyty Enfys Bangor (Brailsford Sports Centre) and begin vaccinating at Bangor Cathedral
We will also begin holding clinics at Arfon Tennis Centre in Caernarfon, which will mainly be held during weekends and the school summer holidays
Central Area
We will stop vaccinating at Ysbyty Enfys Llandudno (Venue Cymru) on 29th July
Vaccination clinics will be held at the Optic Centre, St Asaph Business Park, from 13th July, and from Sector House, Argyll Road in Llandudno, from the beginning of August. A number of ad hoc, drop in sessions may also be held at Sector House from 19th July onwards. Please look out for details on our social media channels
East Area
Our Ysbyty Enfys Deeside Mass Vaccination Centre at Deeside Leisure Centre will remain in place until March 2022 to support our COVID-19 vaccination booster programme
Following a successful pilot at Broughton Shopping Centre on Sunday, we will hold a range of mobile 'pop up' vaccination clinics with large employers in Wrexham and Flintshire over the coming weeks